NOMADS was born to innovate and revolutionize communication in the Tourism Sector by offering a new format for tourists to obtain direct and specific information on each need during their stay.. Find out how we can help you.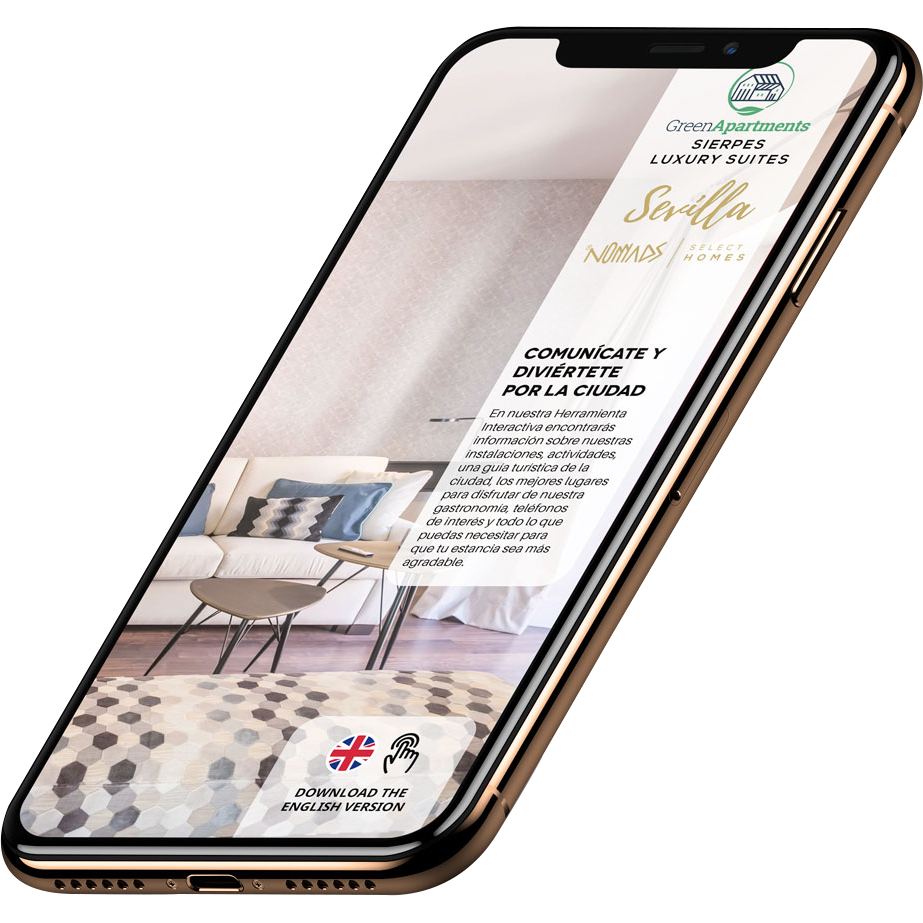 Digital tool for tourism companies
We put at your disposal a digital tool designed to solve the communication between the accommodation and the guest, The easiest way to get to the accommodation?, Information about the nearest car park? It addresses the demands for guests' needs that the accommodation itself cannot cover and also in several languages.
Worm PDF file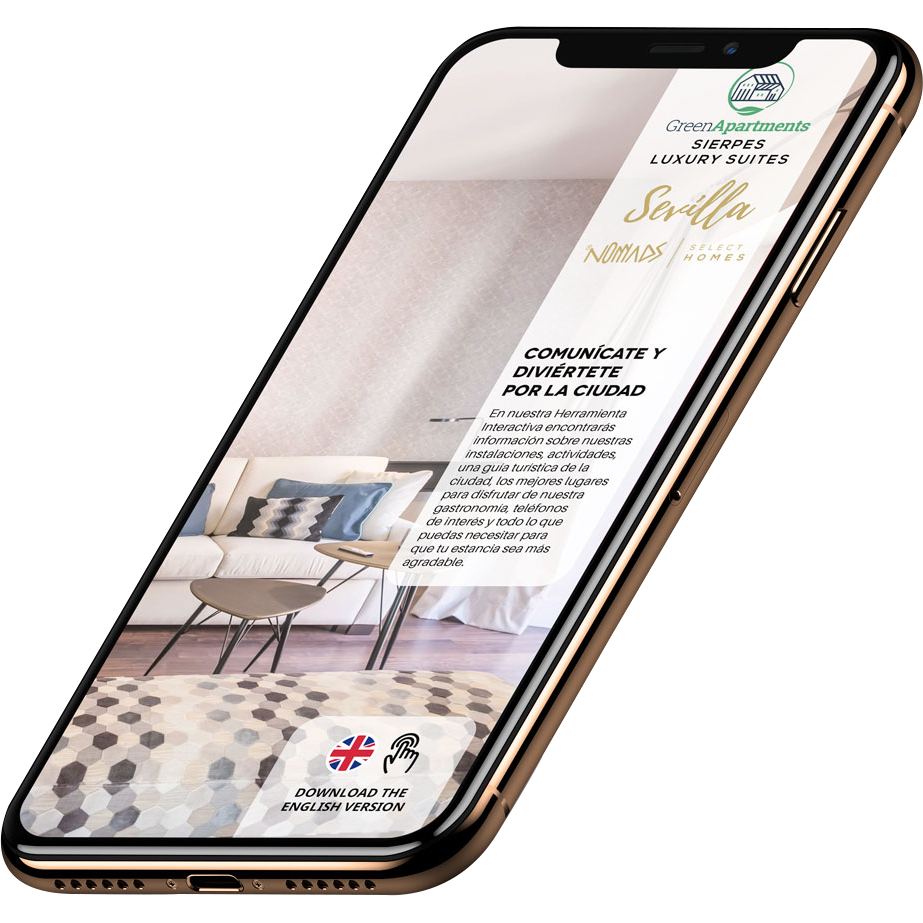 Cover page
Contains business image, Logo, name of own business and access to tool download in English.
Description
Description of the business with basic information to indicate the activity, with images of the same.
[1/5]
Information
We offer information about the establishment such as Telephone, WhatsApp, Mail, Web, how to get, own or nearby parking, Check-in information, key WIFI, Emergency number, weather information, rating and reviews on Booking and expedia.
We include a list of extra services that we offer for your client, as car rental, take away, transfer or breakfast service among others.
[2/5]
Tourism and Gastronomy
Where we indicate the most interesting places to visit, how to move around the city and province, the best places to eat during the day, the most frequented shopping areas, leisure and entertainment venues as well as city maps.
What's more, We plan the itinerary with personalized routes in 2, 3 Y 5 days, including a significant city route.
[3/5]
Activities
We collect the best experiences and activities in the environment and select them by cultural categories, sports, nature and premium, which the client can access and contract from anywhere
Accommodations
There is a section where all the accommodations that use our tool are located in each city where NOMADS is involved.
[4/5]
Expand the possibilities of your client
Your client will be able to access our selection of restaurants in the different Nomads cities, in addition to being able to contract services and experiences directly thanks to you. Wherever you are, your guest will have national tourist and gastronomic information.
[5/5]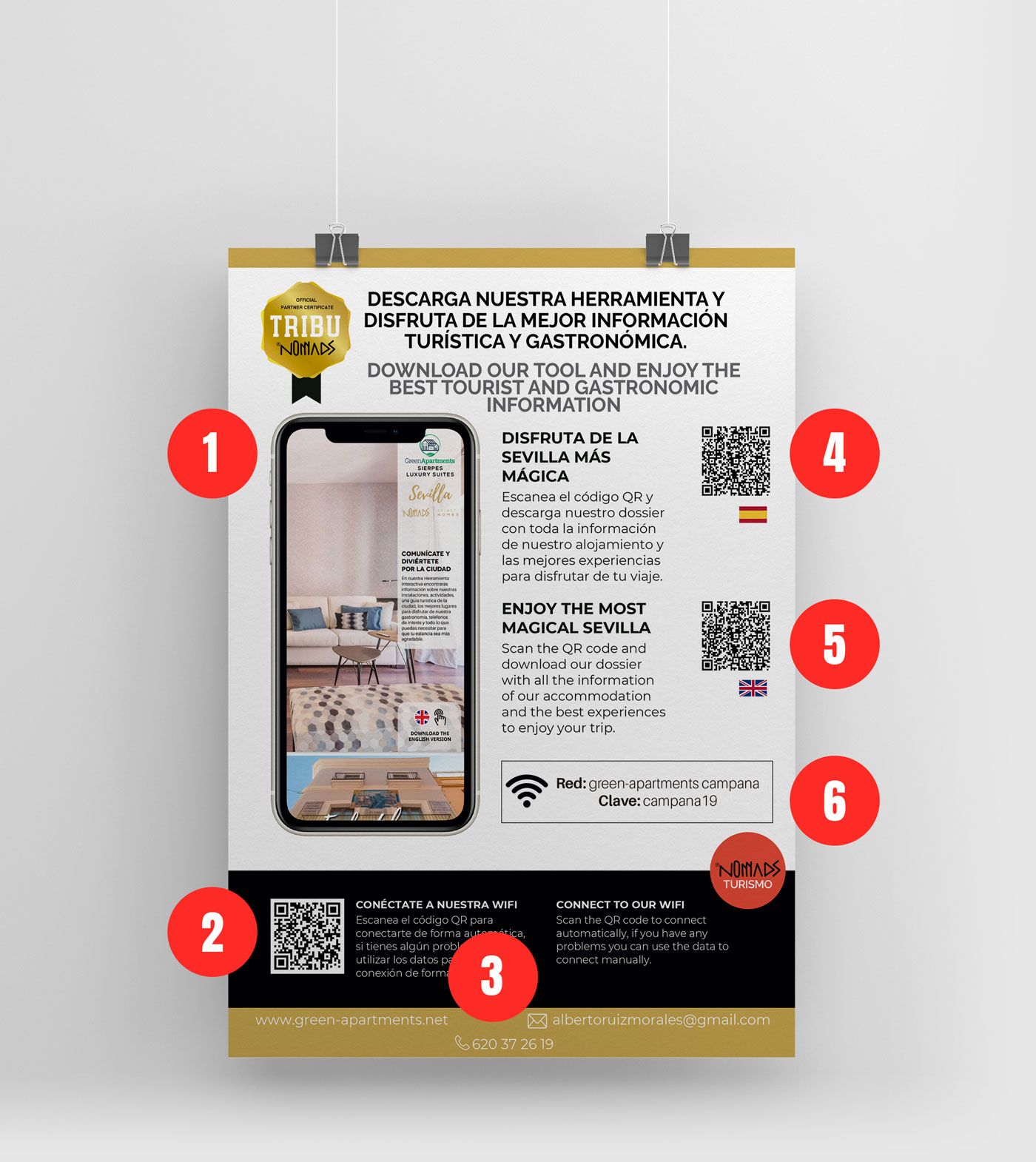 Display in your establishment
Facilitate the download of the tool to your customers through a display in a prominent location of your business.
What information does it include?
PREVIEW OF YOUR TOOL
QR CODE FOR DIRECT ACCESS TO THE ESTABLISHMENT'S WIFI NETWORK
CONTACT INFORMATION: WEB PAGE, EMAIL AND PHONE
QR WILL DOWNLOAD FROM YOUR SPANISH TOOL
QR WILL DOWNLOAD FROM YOUR ENGLISH TOOL
THE DATA OF YOUR WIFI NETWORK FOR YOUR CLIENT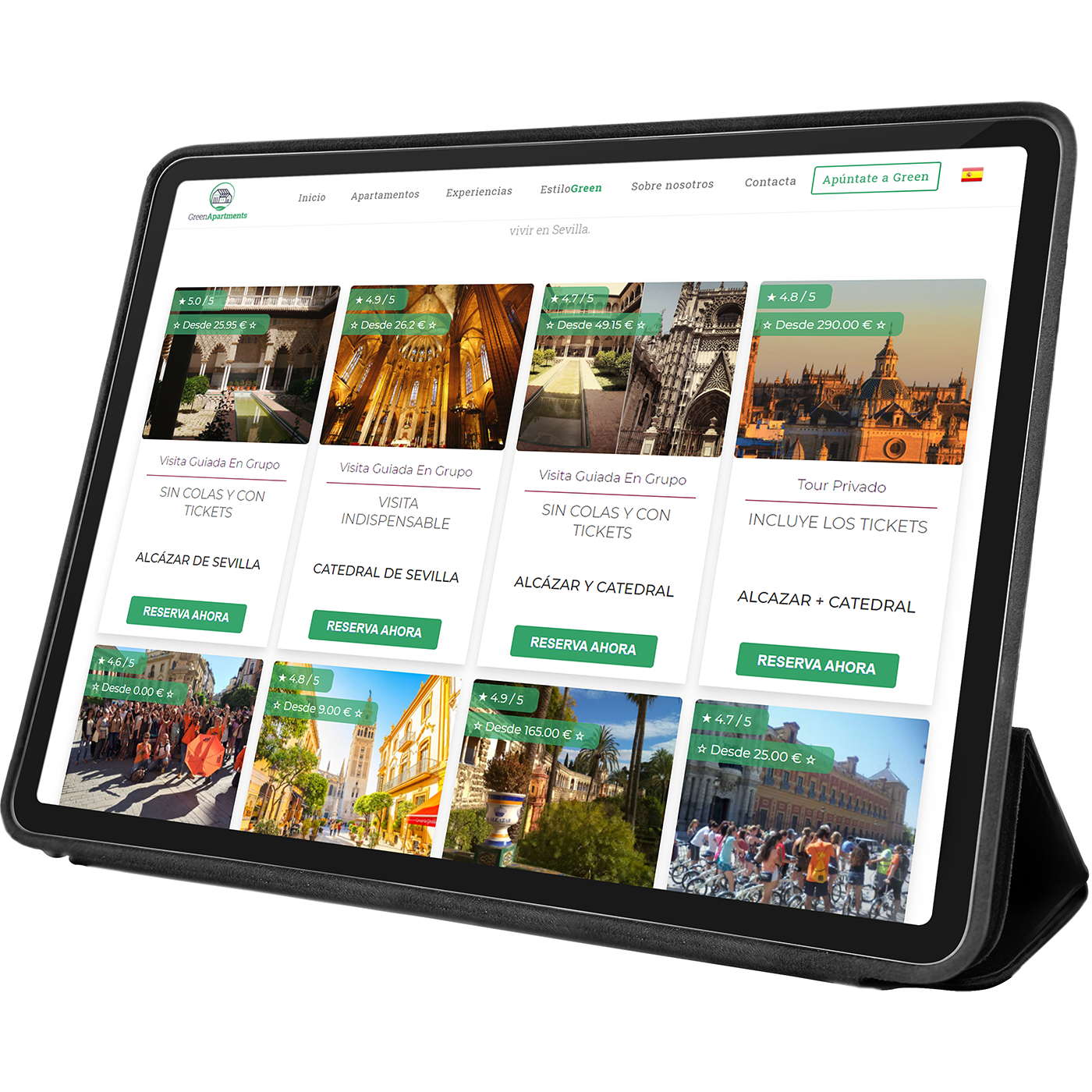 Online booking platform for tourist activities
We include on your business website a platform for direct booking of tourist activities without any integration cost. The best tourist offer in the destination with availability and prices in real time. Very easy to implement on the web and at reception. In this way you will get extra income in addition to offering a booming service.
More information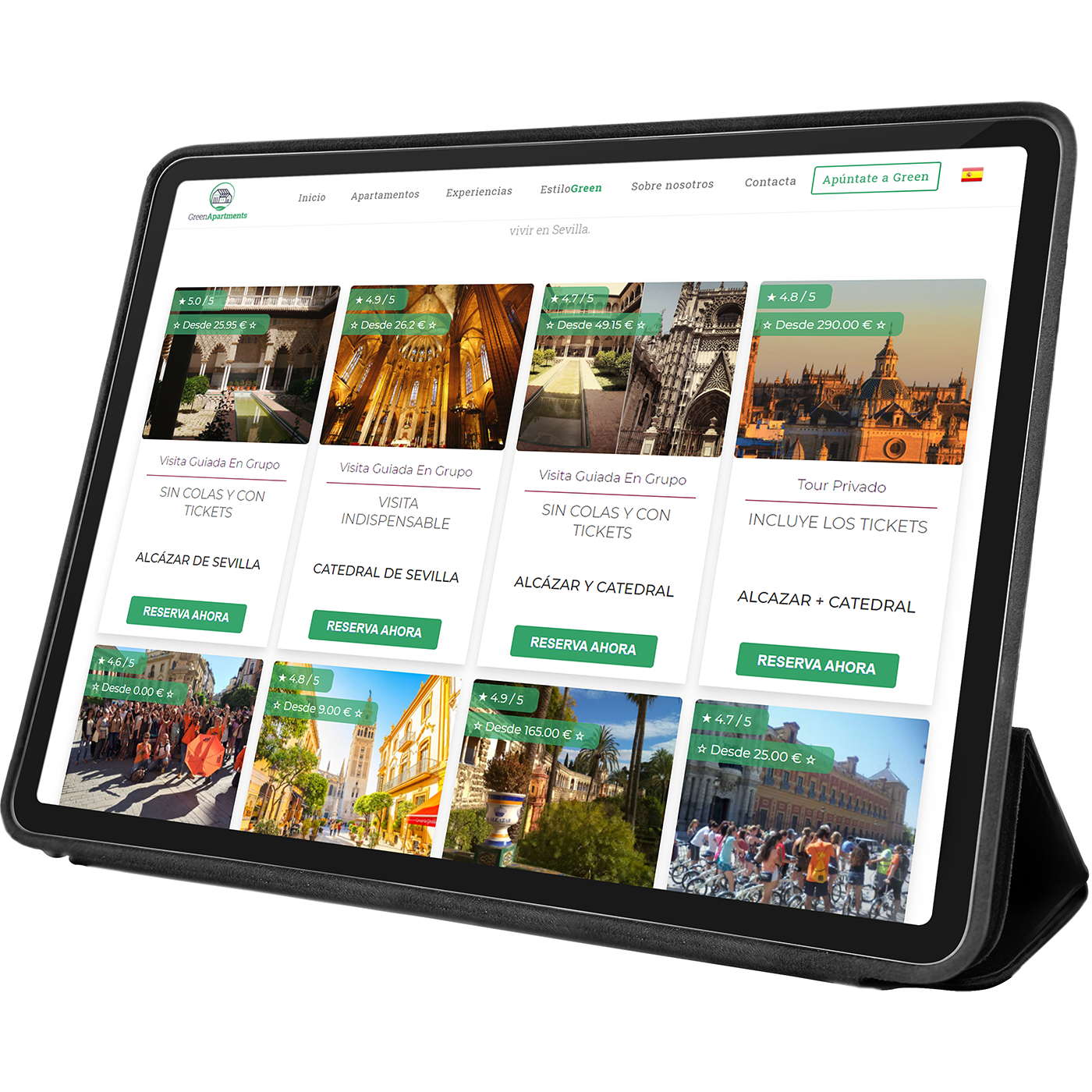 Advantages for your business

We improve communication with your client in two languages (Spanish and English).

Fully personalized tool with your information.

Earn money selling tourist experiences on your own website.

Inclusion in NOMADS directories, together with all associated businesses.

Get more reservations and customer orders thanks to our tourist network.